Knitted Hat Patterns (Pirouette Hat)
 Now you'll be able to wear a very little pirouette on your head. How ?! It is simple. Begin knit this simple free knitted hat patterns for the Pirouette Hat. A singular lace pattern with 5 stich reapeats and another stich within the round. The last one stich provides this hat an ideal vogue and sweatness.Put spin on the mainstream knit hat pattern with the Pirouette Hat  , adding barely enough color and a touch of texture.




Knitted Hat Patterns Materials For Pirouette Hat
Less than 1 ball Malabrigo Worsted Yarn (= less than 192m)
 4.5mm/US 8 dpns
Gauge: 18st = ten cm
Size: 19" circumference, 9" high.
Abbreviations:
k1fb = knit into the front, then the rear, of the
next sew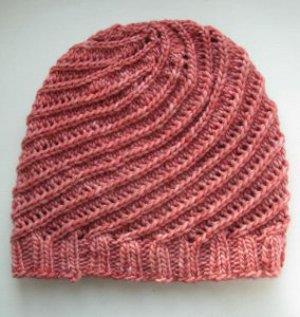 Show us some love by sharing this article with your family or friends 🙂 Take care!!
See Also