Marinated Grilled Shrimp Quick Recipe
Marinated grilled shrimp is a quick and must try recipe! Next time you would add sweet chili sauce, more tomato and garlic. Fresh basil is a must! Also you can try of tomato sauce, you can use a whole can of diced tomatoes, doubled the garlic, more basil, 1/4 cup sweet chill sauce, 1 tblsn of red wine vinegar, 1/4 cup oil and pulsed them in the food processor.
Marinated Grilled Shrimp Quick Recipe ingredients
2 tablespoons chopped fresh basil
2 tablespoons red wine vinegar
1/4 cup tomato sauce
1/3 cup olive oil
3 cloves garlic, minced
1/2 teaspoon salt
1/4 teaspoon cayenne pepper
2 pounds fresh shrimp, peeled and deveined
Skewers
Preparation Time 15 Minutes
Cook Time 6 Minutes
Ready In 55 Minutes
See Also: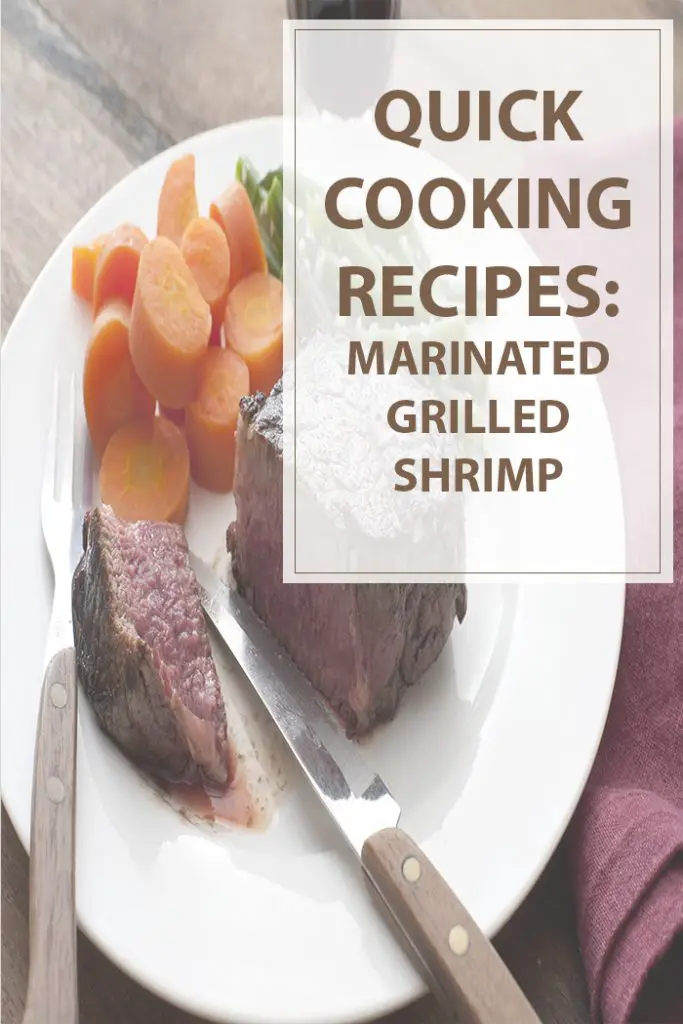 See Also:
Marinated Grilled Shrimp Quick Recipe Instructions
In a large bowl, stir together the garlic, olive oil, tomato sauce, and red wine vinegar. Season with basil, salt, and cayenne pepper. Add shrimp to the bowl, and stir until evenly coated. Cover, and refrigerate for 30 minutes to 1 hour, stirring once or twice.
Preheat grill for medium heat. Thread shrimp onto skewers, piercing once near the tail and once near the head. Discard marinade.
Lightly oil grill grate. Cook shrimp on preheated grill for 2 to 3 minutes per side, or until opaque.
Editor's Note:
The nutrition data for this recipe includes information for the full amount of the marinade ingredients. Depending on marinating time, ingredients, cooking method, etc., the actual amount of the marinade consumed will vary.
Tip
Aluminum foil can be used to keep food moist, cook it evenly, and make clean-up easier.