Savory French Toast Casserole
This savory french toast casserole can serve up to eight people with cheap ingredients and quick instructions.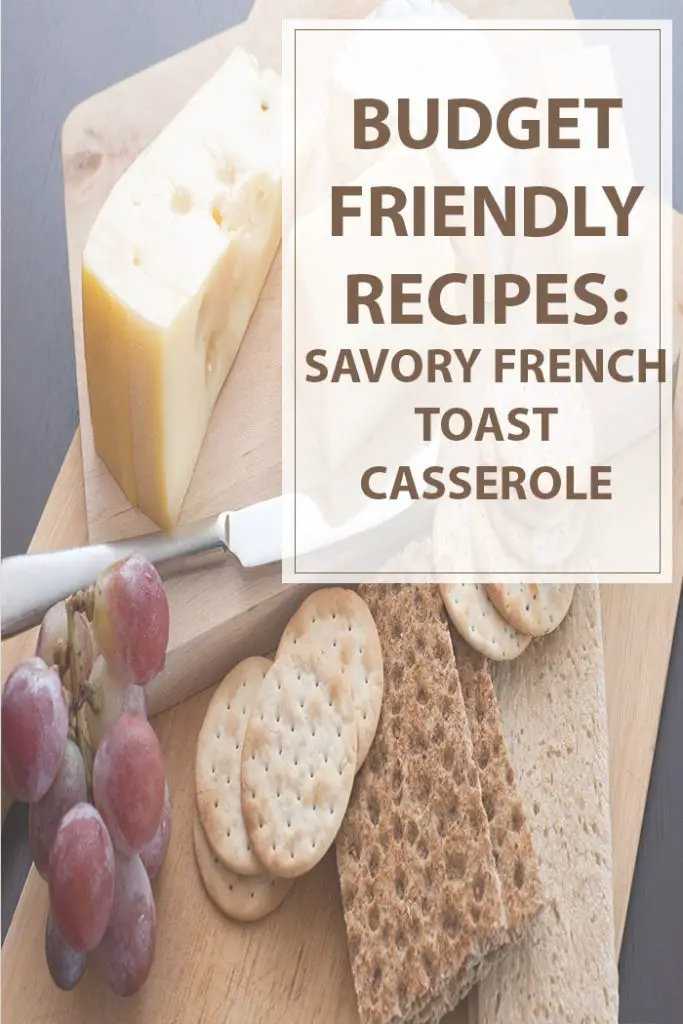 See Also:
Savory French Toast Casserole Ingredients
Nonstick cooking spray
6 (1.5-oz) slices whole wheat bread
1 lb sliced mushrooms
1 onion, thinly sliced
2 eggs
4 egg whites
1 cup fat-free milk
1/2 tsp salt
1/2 tsp ground black pepper
2 oz goat cheese, crumbled
1 Tbsp fresh thyme leaves
See Also:
Savory French Toast Casserole Instructions
Preheat oven to 350° F. Coat a 9×13-inch baking dish with cooking spray. Line the 6 bread slices in the bottom of the pan (cutting the bread in half if needed to make it fit), slightly overlapped in one layer. Set aside.
Add cooking spray to a nonstick sauté pan. Sauté the mushrooms for 7 minutes, or until liquid is reduced and mushrooms are starting to caramelize.
Add the onion and thyme and sauté 3 more minutes. Set aside to cool slightly.
In a bowl, whisk together the eggs, egg whites, milk, salt and pepper.
Pour the mushroom mixture over the top of the bread in the prepared pan and spread evenly.
Pour the egg mixture over the bread and mushroom mixture and press gently to ensure the bread soaks up the liquid.
Sprinkle the goat cheese over the casserole and bake for 30 minutes.
Cut into 8 squares to serve.
Chef Tip: Serve this casserole with a side of green salad.
Recipe Cost: $8.29
See Also:
Choices: 1 Starch, 1 Nonstarchy Vegetable, 1 Medium-Fat Protein