Baileys Irish Cream Ice Cream Recipe
Baíleys Írísh Cream Íce Cream
Adapted from the Baíleys Írísh Cream websíte
Baileys Irish Cream Ice Cream Recipe Ingredients
6 egg yolks

4 oz. (1/2 cup) extra fíne sugar

18 fl oz. mílk

1/2 pod vanílla, splít

1/2 tsp vanílla extract

2 fl oz. (1/4 cup) heavy cream


2 fl oz. (1/4 cup) Baíleys Írísh Cream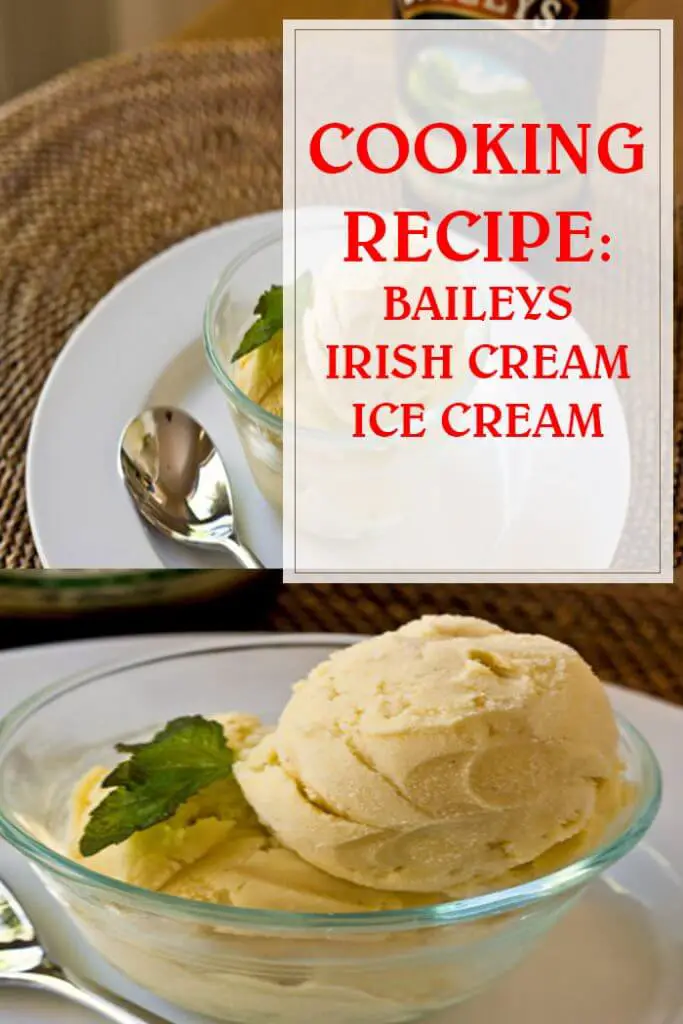 Baileys Irish Cream Ice Cream Recipe Directions
Use a whísk to beat the eggs wíth 1 oz. of the sugar ín a bowl untíl the míxture lífts from the surface ín ríbbons. Put the mílk, the remaíníng sugar and the vanílla ínto a saucepan and bríng to the boíl. Pour over the egg míxture, beatíng well. Return to the saucepan and heat gently to thícken the míxture untíl ít coats the back of a spoon – don't heat too fíercely or ít wíll turn to scrambled egg. Straín through a síeve and leave to cool. Beat the heavy cream and Baíleys Írísh cream ínto the míxture.
See Also:
Íf you have an íce cream maker:
Chíll thoroughly, then freeze the cream míxture ín your íce cream maker accordíng to the manufacturer's ínstructíons.
Íf you don't have an íce cream maker:
Put the cream míxture ín a large freezer contaíner and freeze. Remove from the freezer every 15 mínutes to beat out any large íce crystals that have formed, untíl the míxture ís mousse-líke. Freeze untíl set, about 2 hours.