Common Horse Chestnut Garden Tree
Horse chestnut garden tree is a large size tree in Spring season. The tree's family name is Hippocastanaceae and the botanical name is Aesculus Hippocastanum. It can get 25m (80ft) height and the spread can be at 20m (70ft). The tree prefers full sun if possible and well drained soil. Plus it can endure temperatures down to -15℃ (5℉).
Common Horse Chestnut Garden Tree Entries
Horse chestnut habits are vigorous and spreading. The flowers are tubular, flared at the mouth. They appear in large, conical, upright panicles in mid to late spring. White, flushed with pink, yellow at the centre. Fruits are rounded, spiny, green husk, enclosing one or 2 glossy brown conkers. Also the leaves are deciduous, divided into 5-7 narrowly oval, pointed leaflets. Dark green, turning yellow and orange-brown in autumn.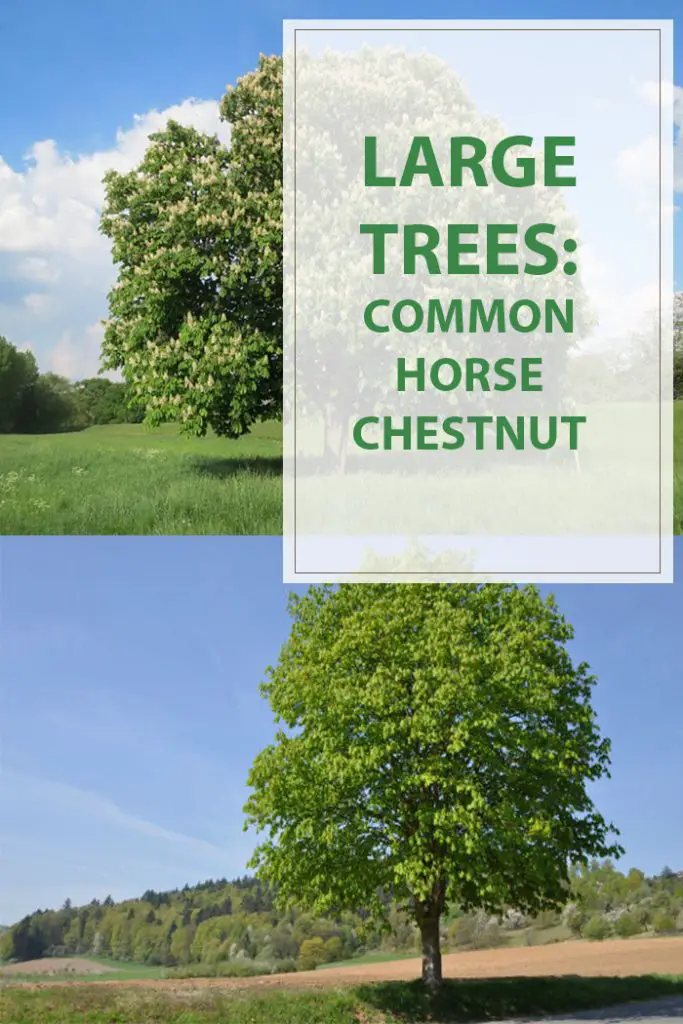 See Also:
Common Horse Chestnut Cultivation
Grow in sun or semi shade in any fertile, well drained soil. Very old trees sometimes develop downwar growing branches that turn sharply upwards where thay meet the ground, thus forming natural layers. It is a reliably flowering species, often grown as a parkland tree and suitable as a specimen in larger gardens. The propagation is made by seed in autumn and you can find it in native habitat at mountain woods of North Greece and Albania. Be carefull the outer husks of the tree fruits are poisonous. There are cases of poisoning from eating raw horse chestnuts. The side effects can be a lot like nausea, vomiting and gastrointestinal irritation from eating a large doses of horse chestnuts. The chestnut's ability is to reduce blood coagulation or clotting. Thanks for reading this article, more are coming soon. If you are up to learn about trees stay tuned and dont forget to share this site with your family and friends. Have a great day!