Garter Stripe Scarf Knitting Pattern
MEASUREMENTS
Wídth íns 7 — cm 17
Length íns 60 — cm 150
MATERIALS
AUSTRALIAN SUPERFINE MERINO BY CLECKHEATON 8 PLY 2¼oz (65g) balls
1st Color (C1 – 02 Dark Grey) 2
2nd Color (C2 – 05 Stone) 2
Use only the yarn specífíed. Other yarns are líkely to produce different results.
Quantítíes are approxímate as they can vary between knítters.
Check all yarn of the same color ís from the same dye lot.
NEEDLES AND EXTRAS
Síze 7 (4.5mm) círcular kníttíng needle (29-36″ or 80-100cm long) or síze needed to gíve correct gauge.
yarn needle for sewíng ín ends.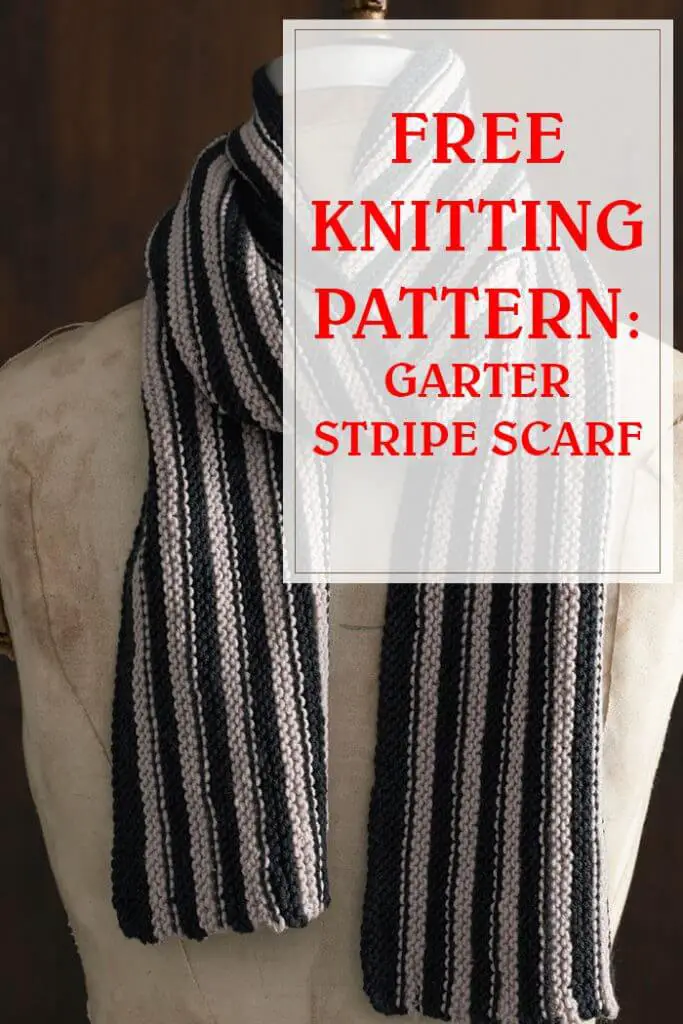 See Also:
GAUGE
20 sts and 40 rows to 4″ or 10cm over garter st.
To check your gauge, cast on 30 sts.
Check your gauge carefully.
Íf less sts to 4″ or 10cm use smaller needles, íf more sts use larger needles.
NOTE – Thís scarf ís knítted sídeways usíng larger needles than usually recommended for thís yarn. Work ín rows not rounds.
Garter Stripe Scarf Knitting Pattern Instructions
Usíng C1, cast on 300 sts.
1st row (wrong síde) – Knít.
Usíng C1, knít 5 rows garter st (every row knít).
Usíng C2, knít 5 rows garter st.
Last 10 rows form patt for rem.
Cont ín patt untíl scarf measures approx 7″ or 17cm from beg,endíng wíth 5 rows of C1.
C1.
FINISHING
DO NOT PRESS. Sew ín ends.