Chunky Sweater Knitting Pattern
Who does'n love warm and comfy clothes ?! Chunky sweater knitting pattern are really great for cold winter days. Chunky is a definition in another word called Bulky yarn. This type of yarn is soft and comfy.Sometimes is hard to find a substitution for this kind of yarn so try to prefer the yarn specified in the knitting pattern material suggestions.If you cannot find the same yarn and you want to make it,try to contact the knitting pattern designer and ask them for an opinion or you can go online to various forums and facebook groups and post your questions.Knitting communities are really great and they will warmly welcome you.Enjoy this free chunky sweater knitting pattern and have fun in the proccess.Have a great Monday to all. 🙂 <3
Chunky Sweater Knitting Pattern
Below you will find free knitting patterns from Yarninspirations and Knitrowan.Enjoy!
Some knitters who just began knitting are afraid to start knitting sweaters because they think it's hard.I'm telling you one thing this chunky sweater knitting pattern is not.It's really easy to knit like a Saturday morning.No need to know how to knit in the round,you will only need some straight needles to finish this gorgeous knitted sweater.
Knitting pattern link Here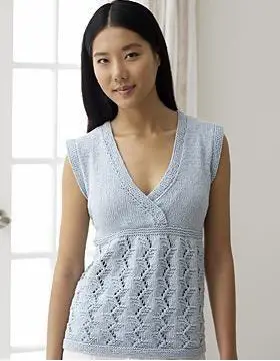 You can adjuct this knitting pattern from Extra Small to Extra Large.With this unique design this knitted top it's perfect for your everyday work and classy for a glass of wine.
The purple color makes this knitted sweater to be in fashion every season,the front is really attractive and classy while the back is innovative and daring. You will need some knitting experience to make this knitting pattern but if you make it one time you will want to make it again and again in every color.
Click the Link for the free pattern.
See Also: