Knit Top Down Raglan
With this knitting pattern we will create something unique and really cheap. If you never tried to knit top down raglans this is a great pattern to get starting exercises for the difficult ones. A simple top down raglan that has top down in stockinette stitch on circular needles , which allows you to do more modifications for sizes , cabling or intarsia. Also the the pattern includes notes for side shaping. With only 5$ dollars you can knit this gorgeous sweater and it's newbie friendly. There is no excuse not to start knitting this right now.
Knit Top Down Raglan Materials:
Yarn:
-1 skein "Caron Simply Soft" in pale mint
– 1.5-2 skeins of "Caron Simply Soft" in grey
Needles:
-One 24" circular needles, Size US8
-Two  32" circular needles: Size US9–one is extra for trying on the work-in-progress      -A set of 4 dpn's: Size US8   -Optional: also size 7 US dpns
See Also:
Gauge: "Ribbing:" on size 8US: 7 sts=1" (vertically)
"Stockinette:" on size 9US: 18 stitches and 24 rows = 4 inches in Stockinette Stitch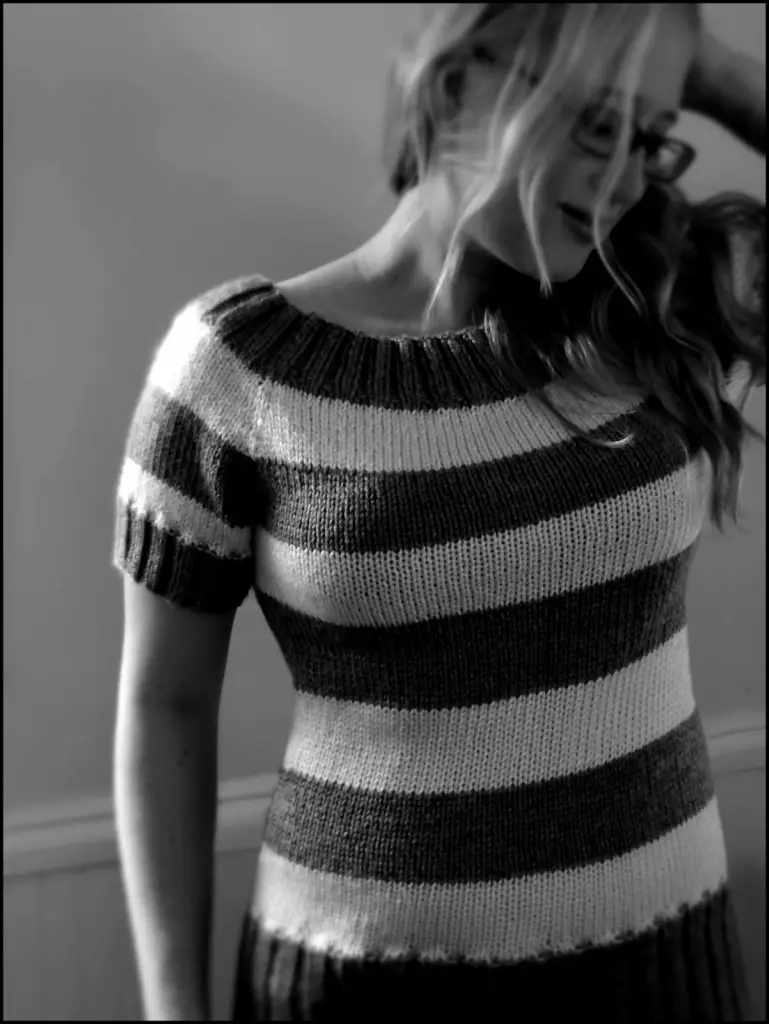 Knitting Abbreviations:
Kf&b= Knit into the front and back of that stitch. (This is done on the stitches before and after a place marker.)
DPN's=double pointed needles
K= knit
P=purl
St(s)= stitch(es)
RD(S)=round(s)
PM=place marker
M=marker
MC=grey
CC=pale green
K2tog= knit 2 sts together
SSK=slide, slide and knit those together.
M1=make 1 stitch (an increase)
Thanks for reading 🙂 and happing knitting knitters!!
You can find the full pattern at this link: http://www.ravelry.com/patterns/library/5-in-paris