Fingerless Mittens Knitting Pattern
These fingerless mittens knitting pattern is a great project for Holiday knitting, certainly meets all my requirements for gift knitting: quick, pretty easy and doesn't require much yarn… gotta keep chipping away at my stash.You can also check a another mittens knitting pattern.Enjoy Knitting!
These used 1/2 a skein of Pediboo by Frog Tree, so 2 pairs from one skein!
Fingerless Mittens Knitting Pattern Materials
Materials:
1 skein Pediboo Yarn (182yds/165m) A blend of 80% Machine Washable Merino and 20% Bamboo Viscose.
#9 (5.5mm) needles
Darning needle
Cable Needle
Gauge 4sts = 1″ in Stockinette Stitch
Finished measurements: 6″x 4″
If any adjustments are made to the pattern in regards to the stitch count add or subtract in multiples of 4, the number of stitches between the *'s.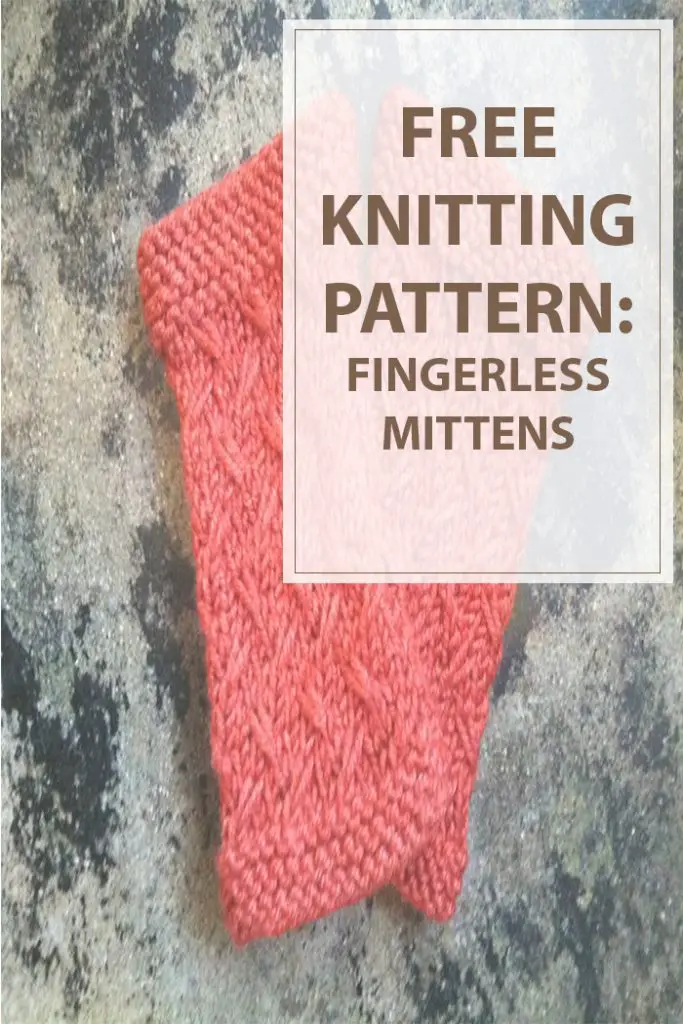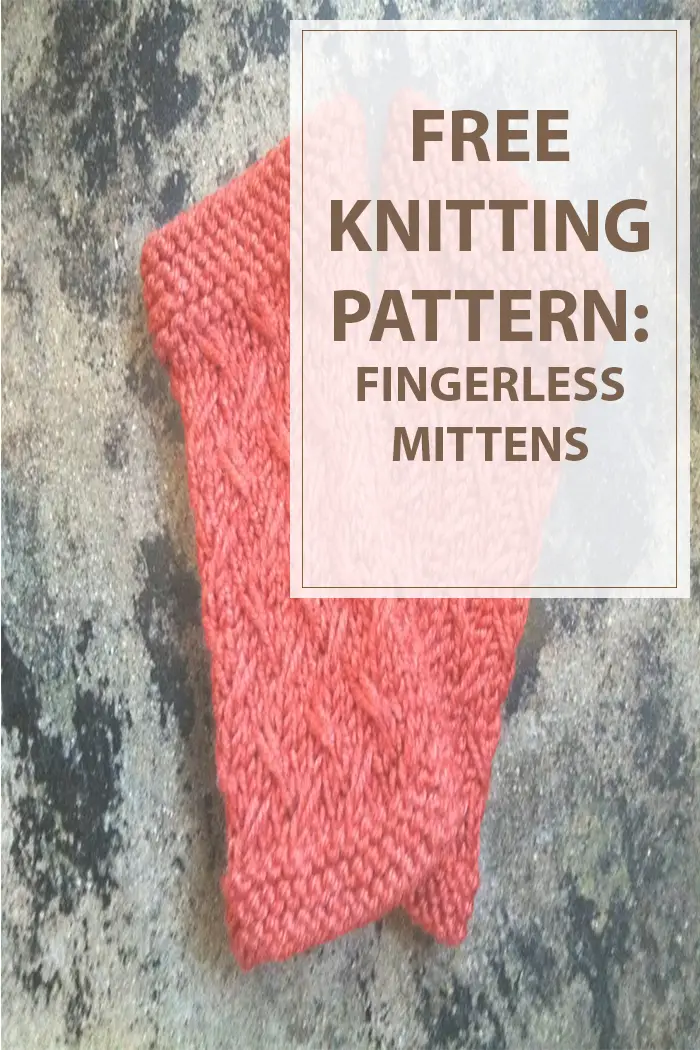 SEE ALSO:
Fingerless Mittens Knitting Pattern Instructions
Cast on 35 stitches.
Rows 1-7: K
Row 8: P
Work 4 sets of Wild Oats Pattern. 32 rows total.
On the last set of the Wild Oats Pattern Knit Row 8.
K 7 more rows. BO
Sew side seams leaving a hole for the thumb @2.25″ from the top and 2″ from the bottom or how best it fits your hand.
Wild Oats Pattern (multiples of 4 +3)
Rows 1 and 5: (Right Side) Slip 1, * Knit 2, slip 1, Knit 1, repeat from * to last 2 stitches, Knit 2
Rows 2 and 6: Slip 1, Purl 1, * Purl 1, slip 1, Purl 2, repeat from * to end, Purl 1.
Row 3: Slip 1, * Slip next 2 stitches onto Cable Needle and hold at back of work, Knit the slip stitch from the left hand needle, Knit 2 from Cable Needle, Knit 1, Repeat from * to last stitch, Knit 2.
Row 4: Purl
Row 7: Slip 1, Knit 1, * Knit 1, slip the slip st onto Cable Needle and hold at front of work, Knit 2, Knit 1 from Cable Needle, repeat from * to end, Knit 1.
Row 8: Purl
Rep these 8 rows.