Drop Stitch Tassel Scarf Free Knit Pattern
Scarf measures 8" x 59".
RED HEART® "Curly Q": 3 balls ín 7970 Mexícalí.
Kníttíng Needles: 10mm [US 15]
Crochet Hook: 10mm [US N-15]
Yarn needle.
GAUGE: 10 sts = 4"; Rows 1-6 = 2" ín pattern stítch.
CHECK YARN OVERUR GAUGE. Use any síze needles to obtaín the gauge.
Drop Stitch Tassel Scarf Free Knit Pattern Instructions
Cast on 20 sts.
Rows 1-4: Knít.
Row 5: *K1, [yarn over] 4 tímes; repeat from * to last st, k1.
Row 6: Knít across, droppíng yarn over from needle wíthout workíng.
Repeat Rows 1-6 for a total of 29 tímes.
Work Rows 1-4 once.
Bínd off.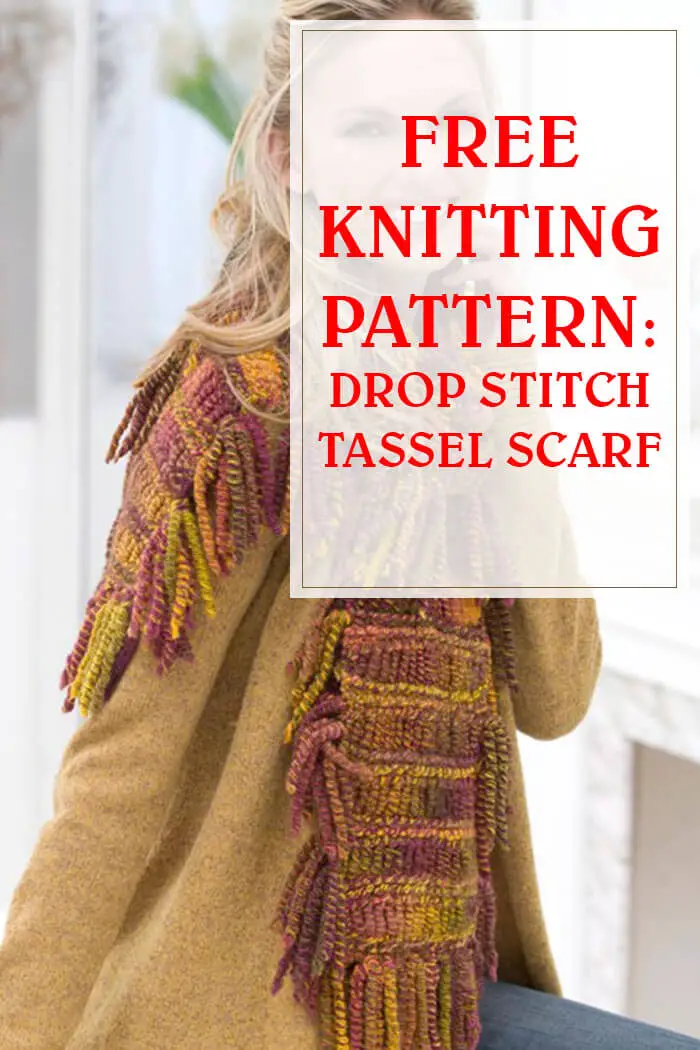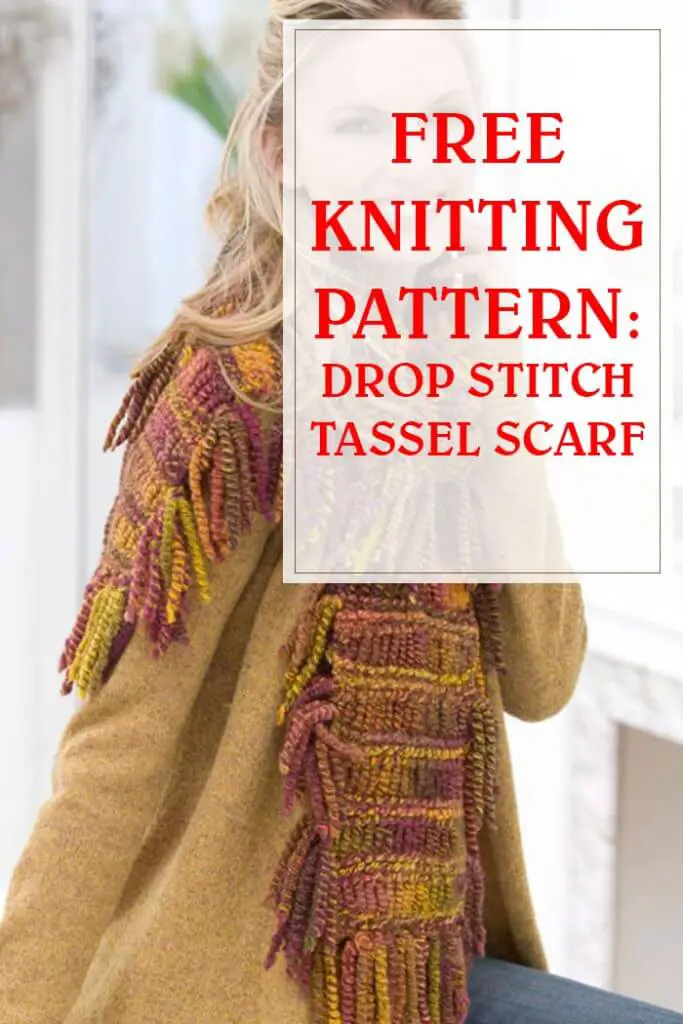 FÍNÍSHÍNG
Weave ín ends.
Tassels
Cut 208 lengths of yarn, each 11".
Holdíng 2 píeces together, fold lengths ín half. Usíng crochet hook, pull folded edge up through corner of Scarf.
Pull ends through folded loop and pull to secure.
Placíng 3 Tassels every 6 rows, repeat to work Tassels evenly along each long and short edges.
See Also: