Knitting Pattern Bag
A bag is a must have accesory for women.But any woman can go and buy the same bag with you.If you want to stand out,make it by yourself and cheap you are going to need two things.Learn how to knit and a knitting pattern bag.For the first one you can visit and read our guides.For the second one you are in the rigt place.Below I will suggest you some of the greatest and easy knitting pattern bag to start knitting and stand out from all the other women.Enjoy knitting ladies!
Knitting Pattern Bag Suggestions
1:AMBLE Knitting Bag
Amble is a tiny cabled purse with knitted handles and buckled strap.
One size
Finished Measurements
Approximately 11" across bottom x 7" high (Not including handle)
Materials
2 Hanks Berroco Ultra Alpaca (100 grs), #6233 Rose Spice
Straight knitting needles, sizes 9 (5.50 mm) and 10 (6.00 mm)
Crochet hook, size 4.50 mm (G)
Two double pointed knitting needles (dpn), size 5 (3.75 mm)
Cable needle (cn)
One 1" buckle
2 St markers
2:Gretta's Bag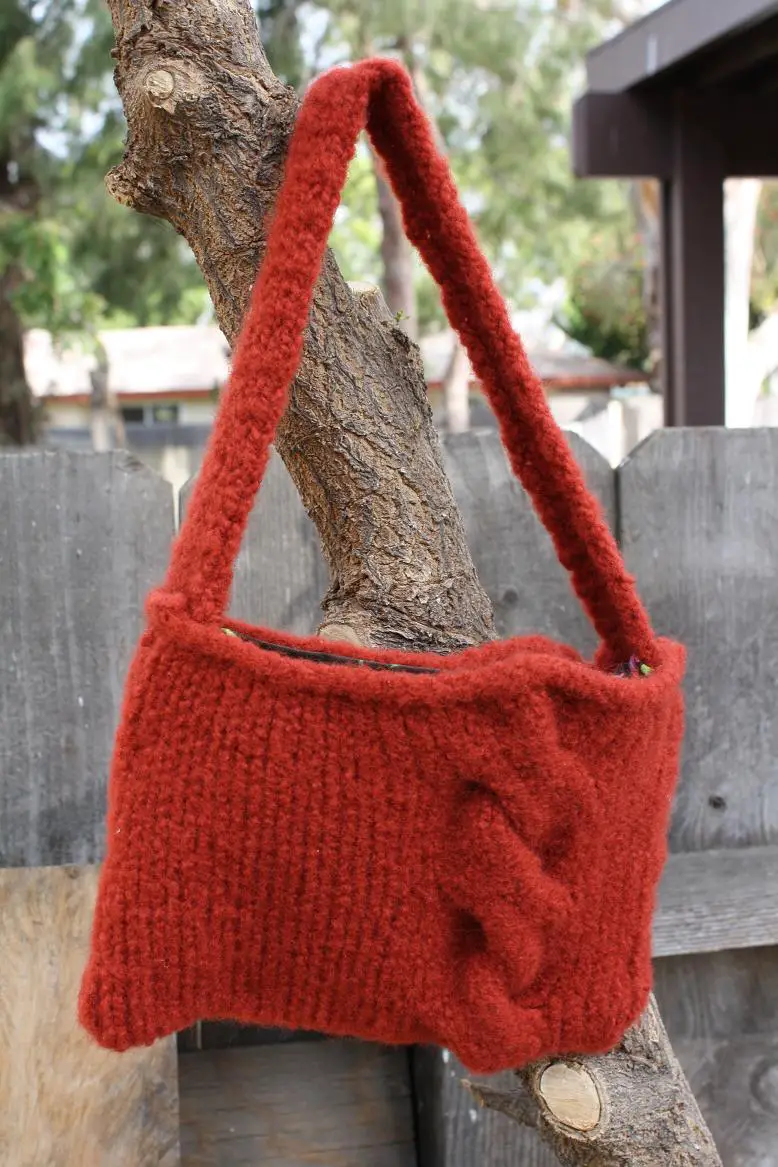 Materials:
110 yards of Super bulky wool yarn (I used Cascade 109.)
US 15 needles
Tapestry needle
Fabric for lining
Thread to coordinate with the color of your yarn
Gauge: 5 sts and 7 rows= 2" (before felting)
Pattern:
CO 30 stitches
3:Bag Of Fate
This is the Bag of Fate, a knitted tribute to Manos: The Hands of Fate. It's made with a total of 3 skeins of (what else?) Manos del Uruguay wool. New to intarsia? This is a great way to learn. Any less-than-perfect color changes will be hidden by the felting process, and you'll be able to learn the basic technique for use on future projects.