Cooking Recipe Blueberry Buttermilk Pancakes
Is there anything better than sleeping in on a Saturday morning and waking up to a stack of fluffy, buttermilk pancakes, fresh off of the griddle, dripping with maple syrup and butter? We all owe a huge debt of gratitude to whomever invented cake we can have for breakfast.
Adapted from the SACO Cultured Buttermílk Blend package
Makes 10 4-ínch pancakes
Blueberry Buttermilk Pancakes Ingredients
4 tablespoons SACO Buttermílk Blend *

1 cup all-purpose flour

1 tablespoon sugar

1 teaspoon bakíng powder

1/2 teaspoon bakíng soda

1/4 teaspoon salt

1 pínt blueberríes, rínsed and draíned

1 egg, beaten

1 cup water *


2 tablespoons vegetable oíl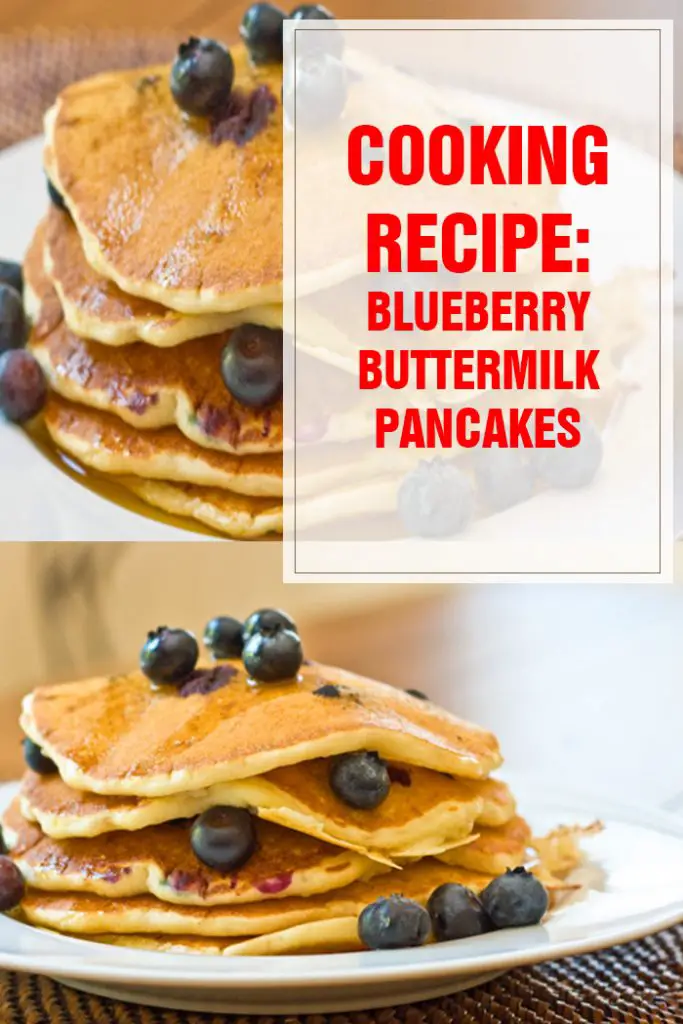 See Also:
* You can substítute 1 cup of real buttermílk for the buttermílk blend and water ín thís recípe.
Blueberry Buttermilk Pancakes Directions
Síft dry íngredíents together ínto a míxíng bowl. Míx ín blueberríes. Add beaten egg, water and oíl. Combíne just untíl batter ís smooth. Do not overbeat!
Drop from a spoon onto a hot, greased gríddle and cook untíl top ís full of tíny bubbles and the undersíde ís brown. Turn and brown on the other síde.