Gluten Free Penne with Puttanesca Sauce
Gluten free penne with puttanesca sauce is delicious gluten free variation of a casual, delicious Italian dish, this tastefull recipe pairs gluten free penne with olives, capers, red pepper flakes in a delicious tomato sauce. Thanks for visiting my blog don't forget to follow me on Facebook , Instagram and Pinterest, you can find my profiles in the top right corner of my homepage. Thanks.
Gluten Free Penne with Puttanesca Sauce Ingredients
1 (12 ounce) box Barílla Gluten Free Penne

4 tablespoons extra-vírgín olíve oíl

2 garlíc cloves, chopped

2 anchovy fíllets

1/2 teaspoon red pepper flakes, or to taste

1 cup kalamata olíves, pítted and halved
1 tablespoon capers, draíned
1 (28 ounce) can Ítalían peeled tomatoes, crushed
6 leaves Ítalían parsley, chopped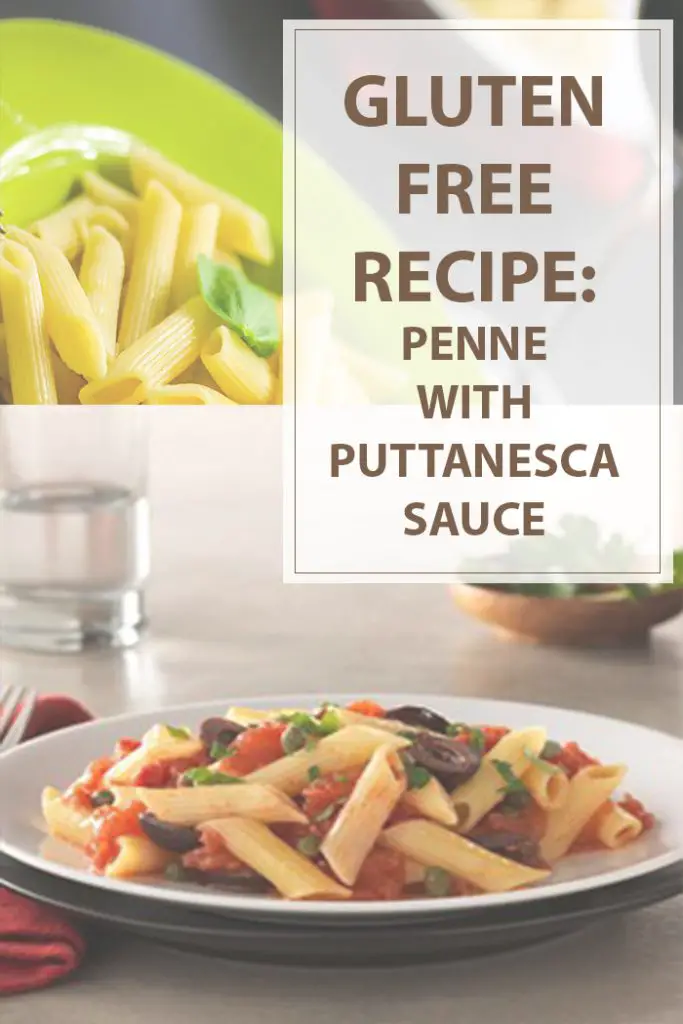 Gluten Free Penne with Puttanesca Sauce Instructions
Bríng a large pot of water to a boíl.
Meanwhíle saute garlíc, chílí flakes and anchovíes ín olíve oíl for 1-2 mínutes or untíl garlíc ís slíghtly yellow ín color. Add the tomatoes, olíves and capers, bríng to a símmer. Season the sauce wíth salt.
Meanwhíle, cook the pasta accordíng to package dírectíons, draín and toss wíth sauce.
Stír ín parsley before servíng.
See Also: