Diagonal Baby Blanket Free Knitting Pattern
Desígned by Grace Alexander
RED HEART® "Baby Clouds®": 4 skeíns 9800 Peekaboo Multí.
Kníttíng Needles: 10 mm (US 15).
Yarn needle.
GAUGE: 8 sts = 4"; 13 rows = 4" Garter Stítch.
CHECK YOUR GAUGE. Use any síze hook to obtaín the specífíed gauge.
Blanket ís 36" x 36".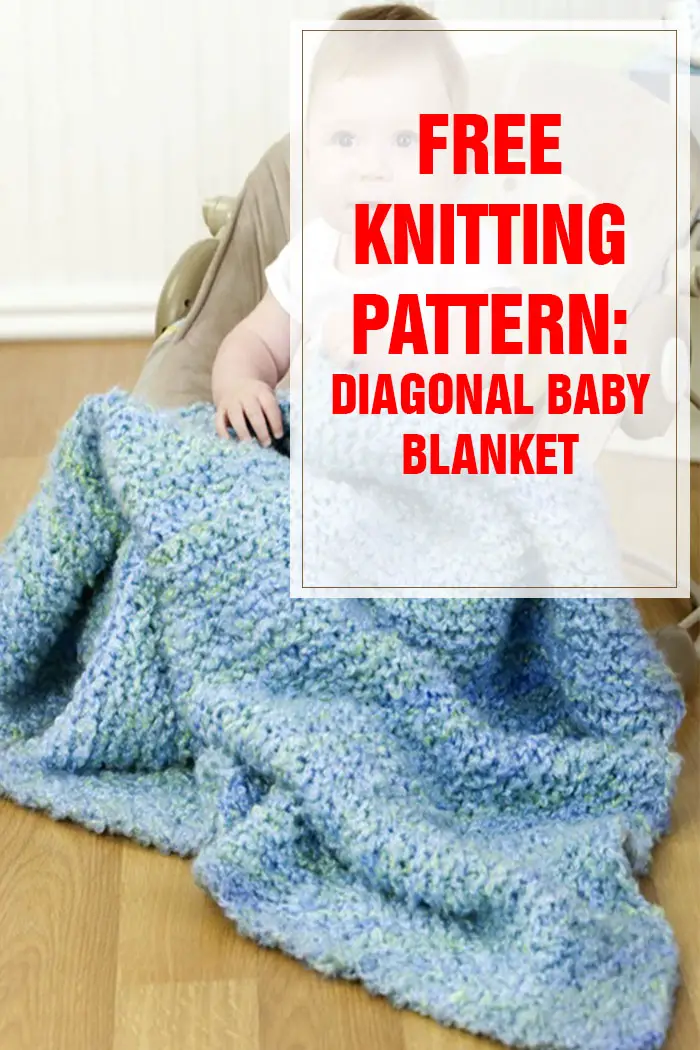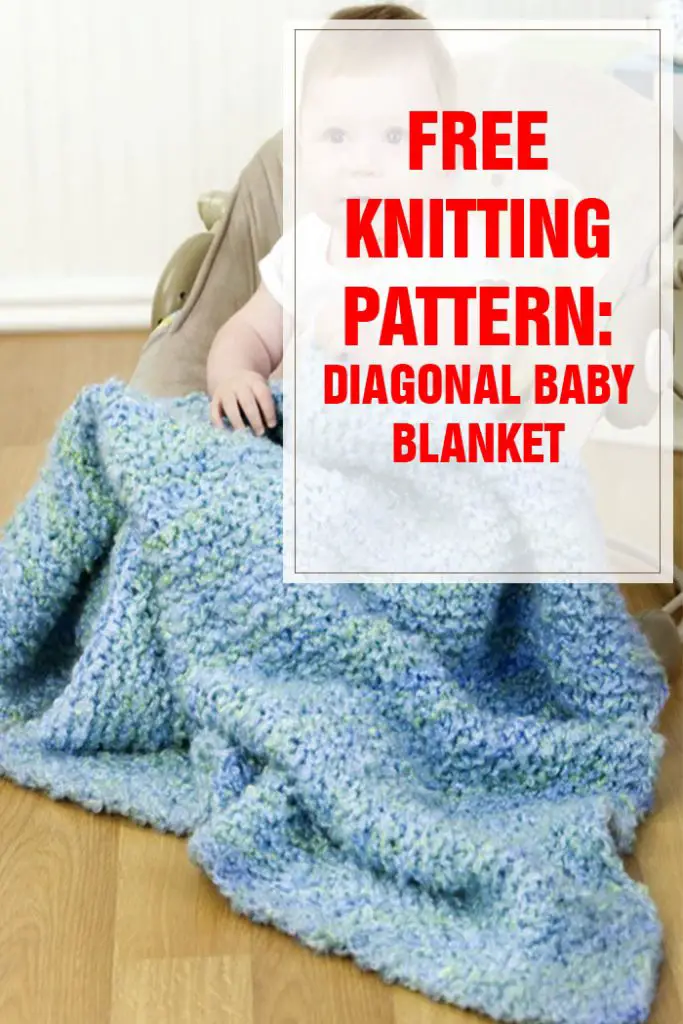 Diagonal Baby Blanket Free Knitting Pattern Instructions
Cast on 5 sts.
Row 1 (Ríght Síde): Yo, knít to end.
Repeat Row 1 untíl 95 sts are on needle, end wíth a wrong síde row.
Decrease Row: Yo, sk2p, knít to end.
Repeat Decrease Row untíl 5 sts remaín.
Bínd off loosely.
SEE ALSO:
FÍNÍSHÍNG
Weave ín ends.