Infinity Scarf Knitting Pattern
This is a very basic infinity scarf knitting pattern and you can customize it really any way you'd like.  Any yarn would work, just be sure to adjust your needles to fit the yarn.  (I used a size 4 yarn).
Infinity Scarf Knitting Pattern Material and Instructions
Needles: Size 11 (8mm)
CO: 34 (you can adjust this to any number, depending on how wide/bulky you want it)
Knit every row until it measures the desired length.  This one was 38″ long.  Cast off and leave a long tail for seaming.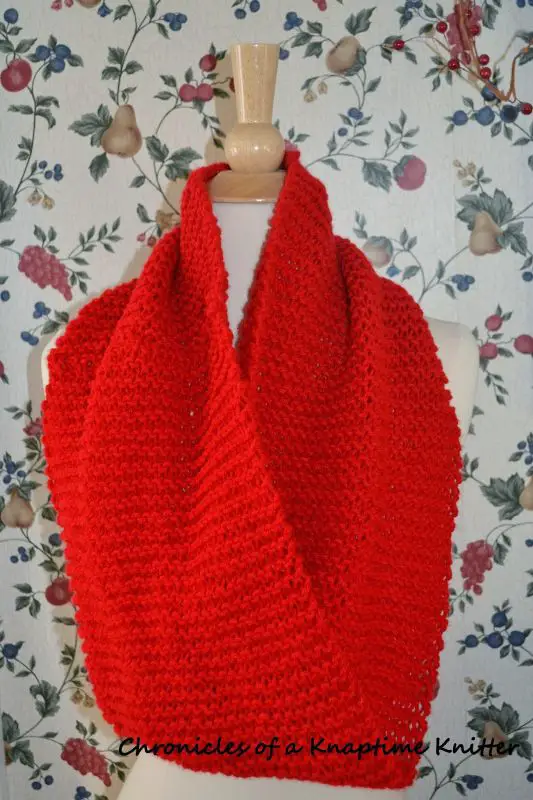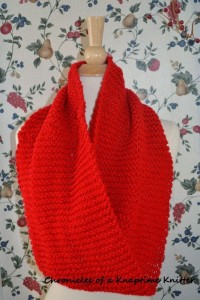 This knit has a lot of stretch, so it may look a little short when you hold it up, but as long it wraps around your neck twice, its good.  I like mine not too bulky so it fits with a coat nice, but if you want it longer, bulkier, etc. just adjust the number of rows you knit.  Likewise, if you want it to only wrap around once, instead of double wrapped like this one, adjust for that as well by knit less rows.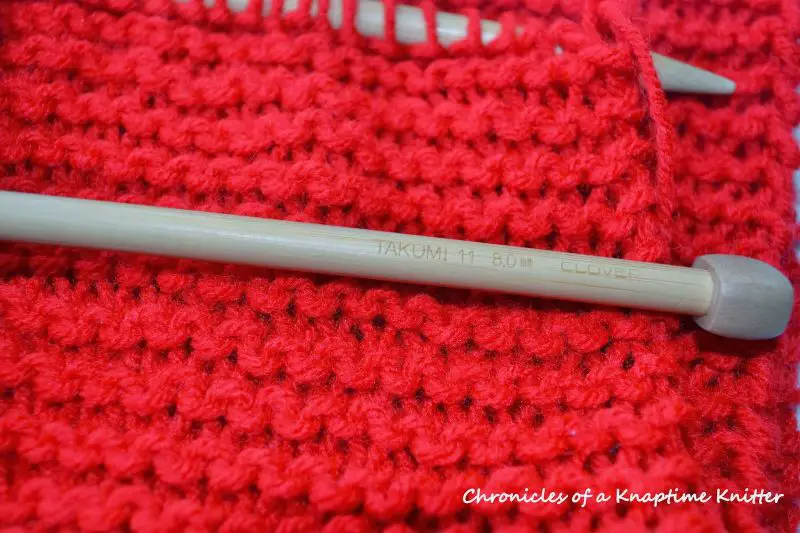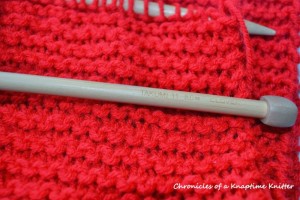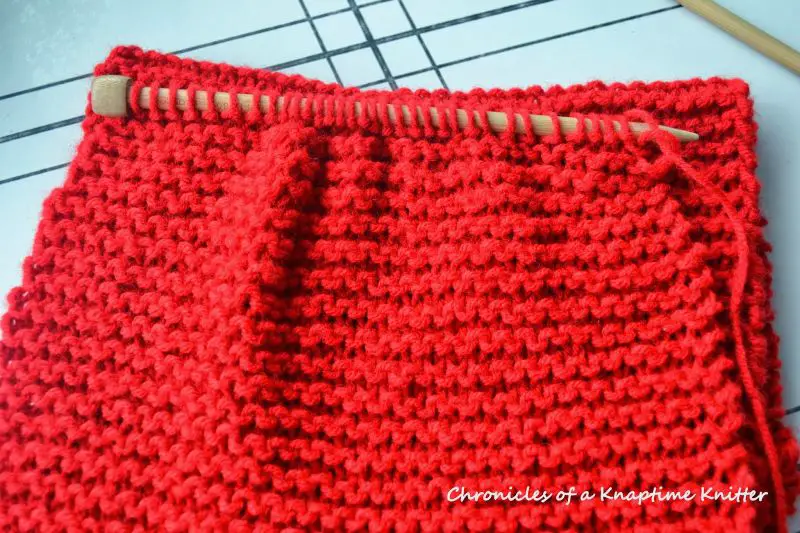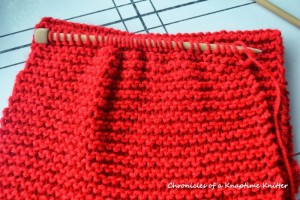 After binding off, lay it flat and twist in the middle like this: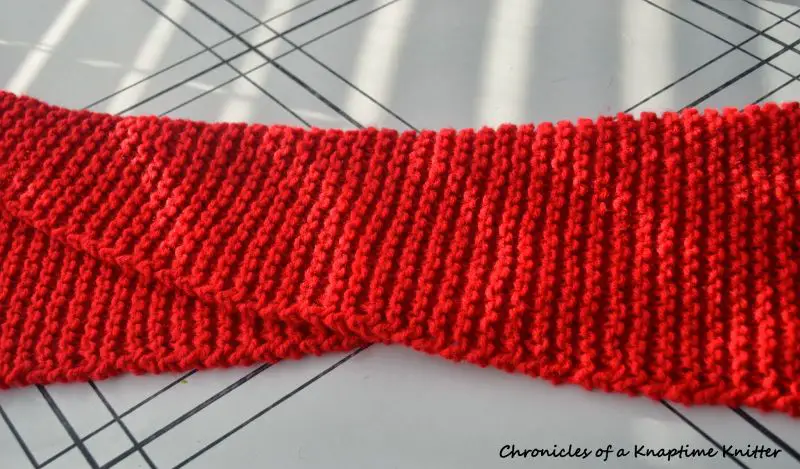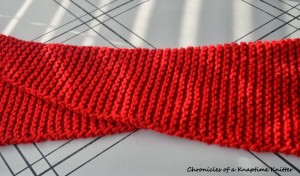 And then line up the edges for seaming: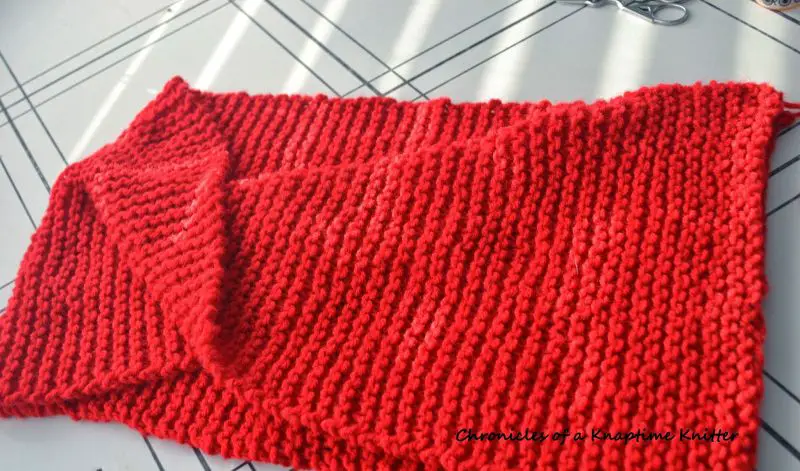 Seam the edges together (if you're unsure of how to seam, check out this hat pattern tutorial for details):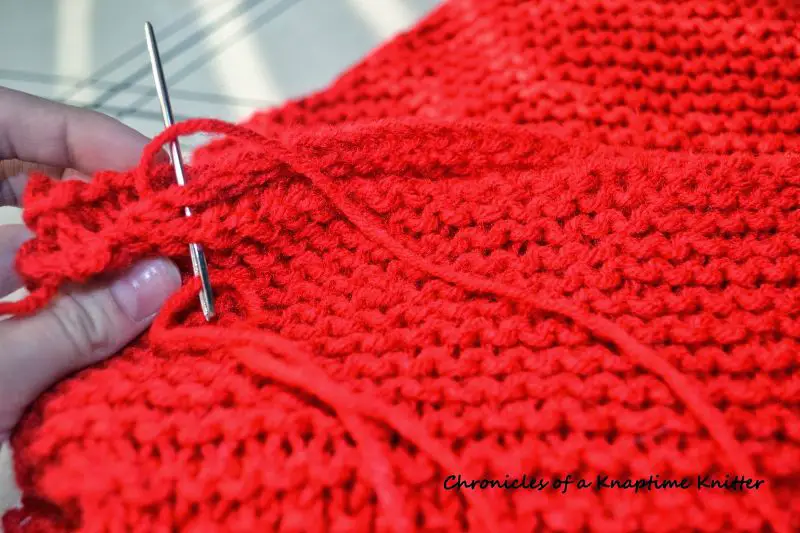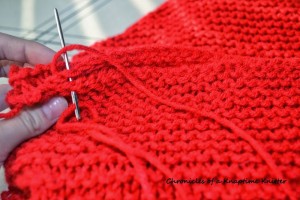 See Also