Knitting Patterns For Baby Blankets Stripy Cozy
If you want a blanket for your baby or you want to make a sweet gift to your for her/his baby.This is the perfect choice ,cause is simple to knit and the colours are so gorgeous!! Everyone will want to have one!! This knitting patterns for baby blankets that uses the existing self-striping pattern in one yarn to inspire a textural feature. Moss stitch edging then stockinette , but a surprise purling when the bold colour arrives. A second coordinating yarn paired with the self-striping one creates nice depth and warmth. Go up a needle size if you are a tight knitter or for more airy feel.
Knitting Patterns For Baby Blankets Stripy Cozy Materials
Suggested yarn:
Yarn weight
DK / 8 ply (11 wpi)
Needle size
US 10½ – 6.5 mm
Yardage
375 – 750 yards (343 – 686 m)
Sizes available
One Size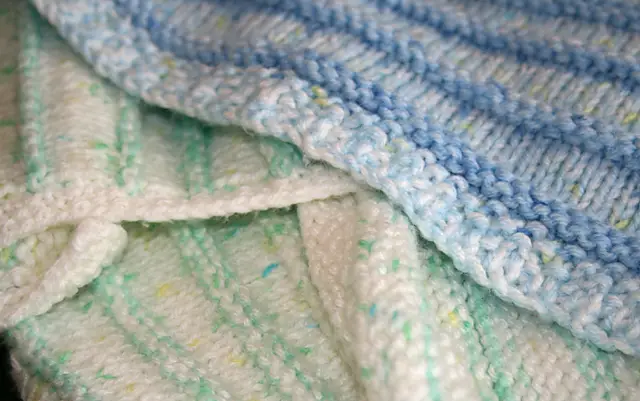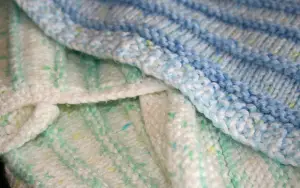 Gather your materials and start knitting this free knitting patterns. You can find the instruction below at the link. So us some love and share the article with your friends and family. We are happy to provide you with the top free knitting patterns. We hope you like our blog and come back again for more knitting inspirations and patterns 🙂 Have a nice day and keep knitting!
See Also