The Collar
The collar is an easy and really cute knitted collar for your little girl to wear and warm her neck.I use cascades magnum because I just love them!! 😀 <3
The Collar Materials
Cascade's Magnum (less than one skein; color 9431 was used here)
#15 circulars at least 32″
a crochet hook & darning needle for finishing
1 large button
Gauge: 2sts & 2.75 rows = 1″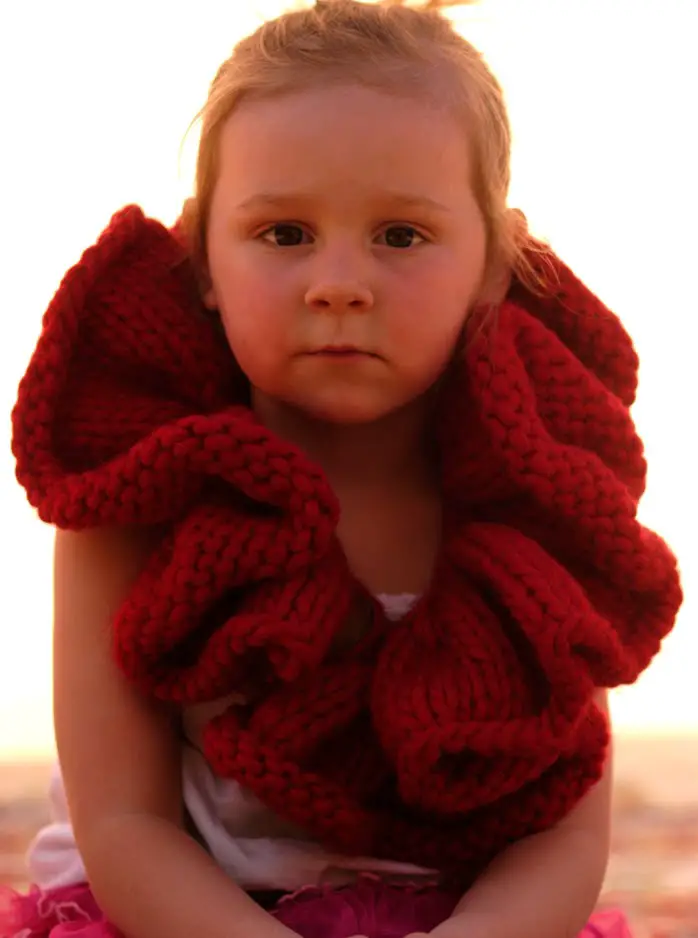 The Collar Instructions
Cast on 270 sts and work in Stockinette St for 8 rows.
Row 9: knit7, knit 4 together, knit1, *knit 5 together, knit1* end with knit 4 together
Row 10: purl
Row 11: knit 6, *knit 2 together*
Row 12: bind off using the purl st to last 5 stitches. Cut yarn leaving a long enough tail to feed through the last 5 stitces. With a darning needle come back between 2nd & 3rd stitch (back to front) and with a crochet hook, chain enough sts to form a button hole loop. Slip stitch the loop together. Weave in ends and enjoy!
SEE ALSO: