Sock Knitting Yarn
To find your favorite sock knitting yarn it's really a hard process. Trying to figure out your favorite sock yarn is often a trial and error process.
The feel you get when you touch a sock knitting yarn with your hand , is complete different feel when you knit it and wear it as sock.
Today I will help you to pick the perfect sock knitting yarn. How I am gonna do that ? Just keep reading the guide below.
Sock Knitting Yarn Wear
A good pair of knitted socks will take a lot of abuse without showing any signs of damage.The best ingredients to achieve something like this is nylon , acrylic , or any form of synthetic materials. Of course it does not mean you cannot knit socks with any other materials , but you may choose a yarn with a little synthetic content.
Sock Knitting Yarn Bounce
An another big fact you must consider before buying any sock knitting yarns is elasticity.The part that you put on or take off your socks is tend to be the most abusive part for the socks.I am suggesting you wool.Wool has the best bounce and fiber memory,while cotton angora and alpaca have less elasticity.You can try out and start knitting this free socks knitting patterns.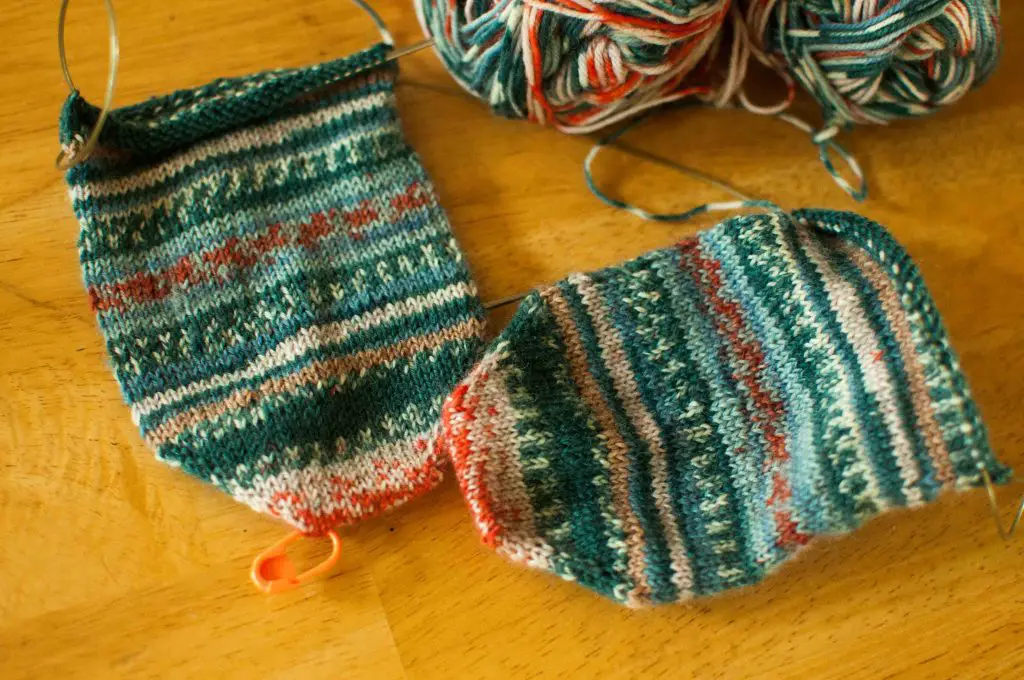 Sock Knitting Yarn Wash
You still need to wash your socks , right?!Most self proclaimed socks knitting yarns are super wash,which means that you will not detect any bad smell in a small amount of time.
If you don't mind to wash them with your hands,the fiber worlds is your ouster.Washing a sock knitting yarns which is not a super wash by hand,is as painless as washing a few dishes in the sink.
Sock Knitting Yarn Warmth
Your choice for sock knitting yarn depends on what climate you live.If you live in a warm climate,the best choice is cotton or cotton blend yarns.If you like an extra warmth at your feet,nothing beats the classic wool.The wool can absorb up to one third of it's weight in moisture before it begins to feel moist.
Pure synthetic yarn will not provide as much long lasting warmth.If you feel your feet cold all the time,angora will be your best friend.Even a small amount of angora material will increase the heating capacity.
Sock Knitting Yarn Gauge
The common sock yarns are fingering,DK weight and sport.Raging in gauge from 6 to 8 stitches per inch. It's possible to knit socks in worsted weight yarn at gauges up to 4 stitches per inch.But do remember , the thicker the yarn,the thicker the sock and the more space you will need in your shoes.
Thanks for reading , also don't forget to share it with your friends and check all the great free knitting patterns we provide for you.