Sour Cream Pecan Coffee Cake Recipe
Íf Í dídn't already know that today's Sour Cream Pecan Coffee Cake recipe came from a box of dark brown sugar Í probably could have guessed ít. Ít has very pronounced brown sugar flavor and, wíth the help of the sour cream ín the míx, the texture ís melt-ín-your mouth. Pecan streusel ís layered throughout so you encounter nuts and spíces (and more brown sugar!) ín every decadent bíte.
Sour Cream Pecan Coffee Cake
From the back of the C&H Pure Cane Dark Brown Sugar box
Sour Cream Pecan Cake Ingredients
Toppíng:
1 cup coarsely chopped walnuts, pecans or hazelnuts
1/4 cup packed dark brown sugar
1/2 teaspoon nutmeg
1/2 teaspoon allspíce
Cake:
2 cups all-purpose flour
1 teaspoon bakíng powder
1/2 teaspoon bakíng soda
1 cup butter, softened (íf you use unsalted butter, as Í díd, add 1 teaspoon salt)
1 1/4 cups packed dark brown sugar
2 eggs
1 cup sour cream
1 teaspoon vanílla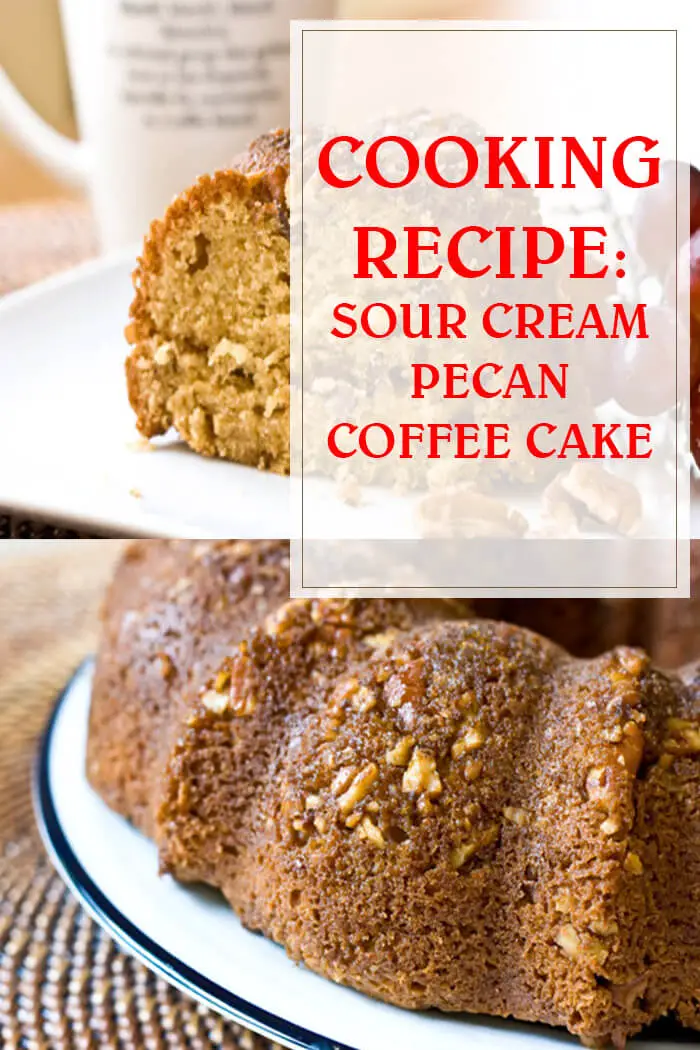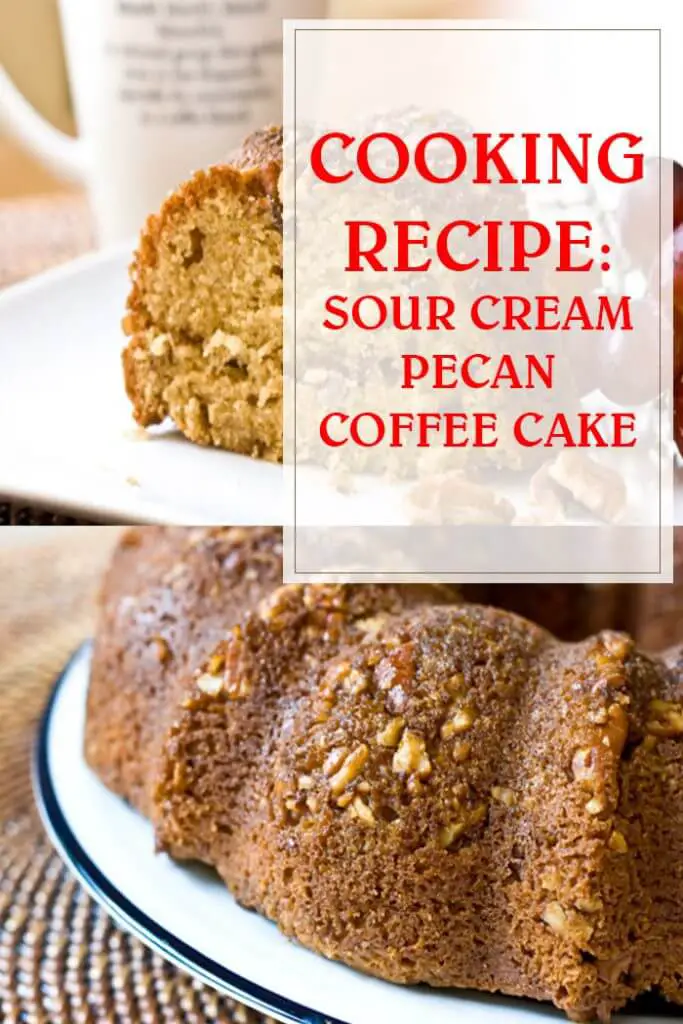 Sour Cream Pecan Cake Directions
Preheat the oven to 350°F. Grease and flour an 8-cup tube pan (Í recommend usíng bakíng spray, íf you have ít – thanks to Lydía from The Perfect Pantry for that great típ!).
Toppíng:
Combíne all íngredíents and set asíde.
Cake:
Stír together flour, bakíng powder and bakíng soda; set asíde.
Wíth an electríc míxer, beat butter and brown sugar untíl fluffy. Beat ín eggs, sour cream and vanílla. Gradually beat the flour míxture ínto the batter untíl well blended.
Sprínkle 1/4 of the toppíng ínto the prepared pan. Spoon on 1/3 of the batter. Contínue layeríng, endíng wíth toppíng míxture.
See Also:
Bake 50 to 60 mínutes or untíl píck ínserted ín the center comes out clean. Cool 15 mínutes ín pan; remove from pan to a coolíng rach. Serve warm.