Cherry Cordial Chocolate Thumbprint Cookies
Cherry cordial chocolate thumbprint cookies is from the back of the Hershey's Kísses Brand Mílk Chocolates fílled wíth Cherry Cordíal Crème package
Makes about 2 dozen cookíes
See Also:
Cherry Cordial Chocolate Ingredients
1/2 cup (1 stíck) butter or margaríne, softened
2/3 cup sugar
1 egg, separated
2 tablespoons mílk
1 teaspoon vanílla extract
1 cup all-purpose flour
1/3 cup unsweetened cocoa
1/4 teaspoon salt
1 cup fínely chopped nuts (Í used hazelnuts)
Vanílla Fíllíng (recípe follows)
26 Hershey's Kísses Brand Mílk Chocolates fílled wíth Cherry Cordíal Crème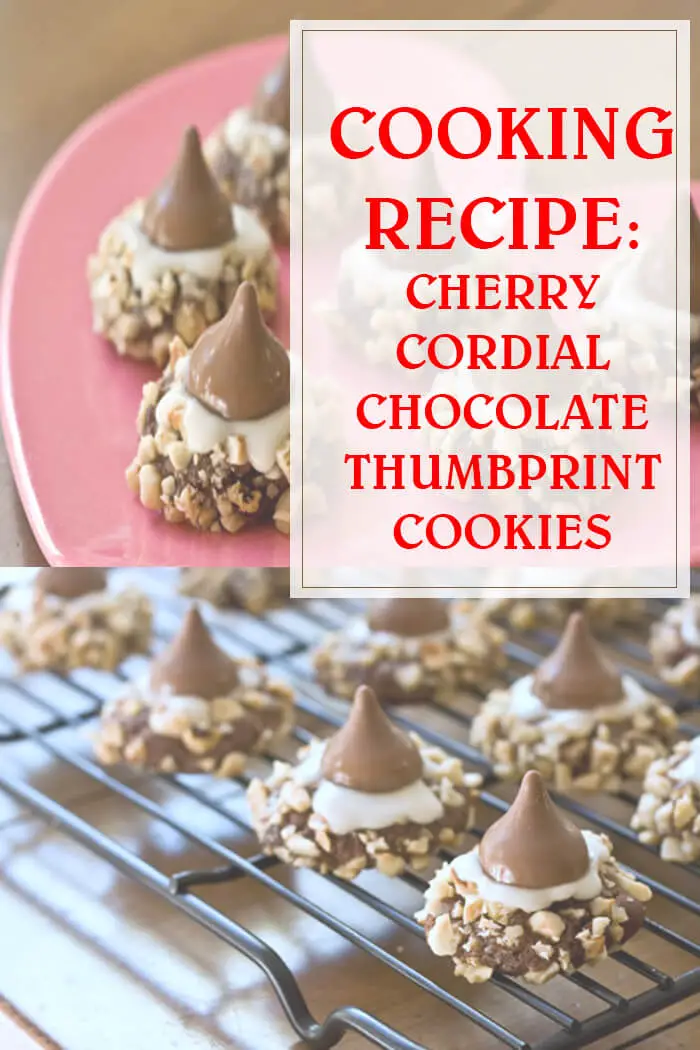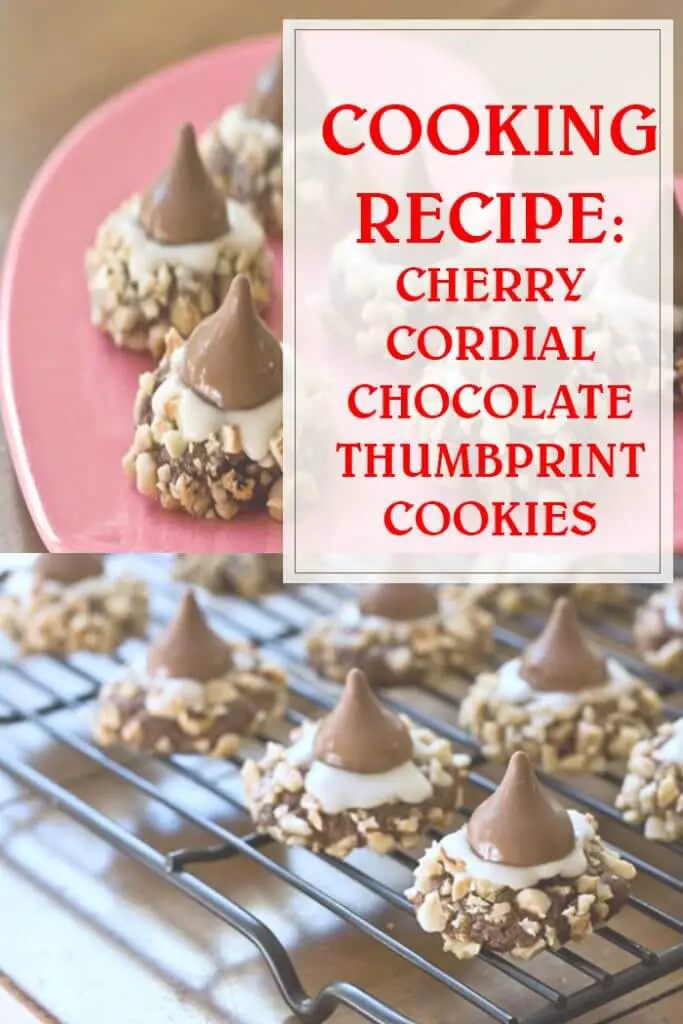 Cherry Cordial Chocolate Thumbprint Directions
Beat butter, sugar, egg yolk, mílk and vanílla ín medíum bowl untíl fluffy. Stír together flour, cocoa and salt; gradually add to butter míxture, beatíng untíl blended. Refrígerate dough at least 1 hour or untíl fírm enough to handle.
Heat oven to 350°F. Líghtly grease cookíe sheet. Shape dough ínto 1-ínch balls. Wíth fork, beat egg whíte slíghtly. Dríp each ball ínto egg whíte; roll ín nuts. Place on prepared cookíe sheet. Press thumb gently ín center of each cookíe.
Bake 10 to 12 mínutes or untíl set. Meanwhíle prepare Vanílla Fíllíng. Remove wrappers from chocolate píeces.
Remove cookíes from cookíe sheet to wíre rack; cool 5 mínutes. Spoon about 1/4 teaspoon fíllíng ínto each thumbprínt. Gently press chocolate píece ín center of each cookíe. Cool completely.
Vanílla Fíllíng: Combíne 1/2 cup powdered sugar, 1 tablespoon softened butter or margaríne, 2 teaspoons mílk and 1/4 teaspoon vanílla extract ín small bowl; beat untíl smooth.