Star Beret Knitting Pattern
Star beret knitting pattern is a small and easy knitted project to make fast and with low budget. If you are bored by the simple hat knitting patterns, you need to try this one. With this knitting pattern you can easily make a beret which will look like a star from the sky.Also you can use different yarn colors for more combination.
Star Beret Knitting Pattern Materials
US 7 dpt needles
US 7 circular needle
1 skein Milan Lime (MC)
1 skein Beaded Milan Jade (CC)
Assorted DK yarns for accent designs
Gauge: 4 sts to the inch in st st using 2 ply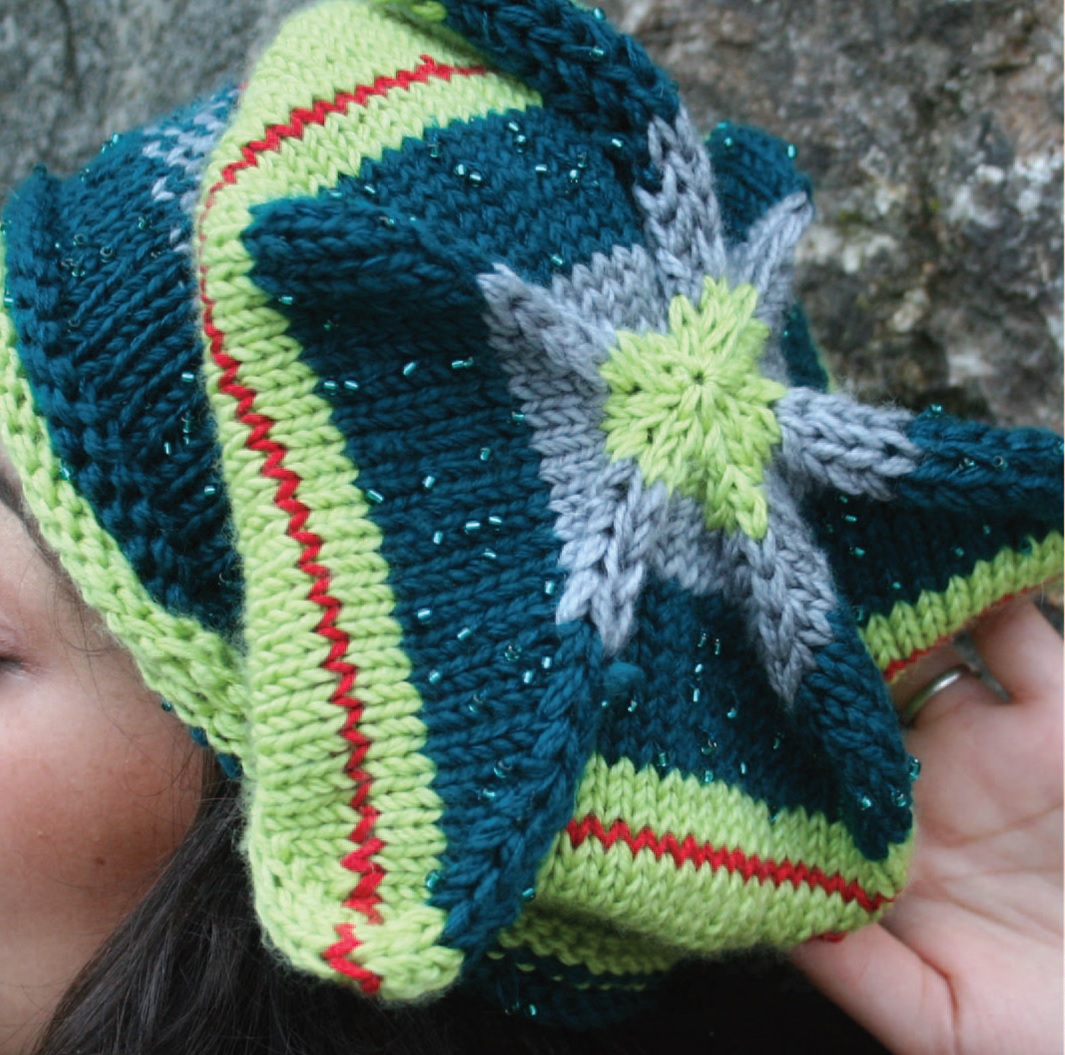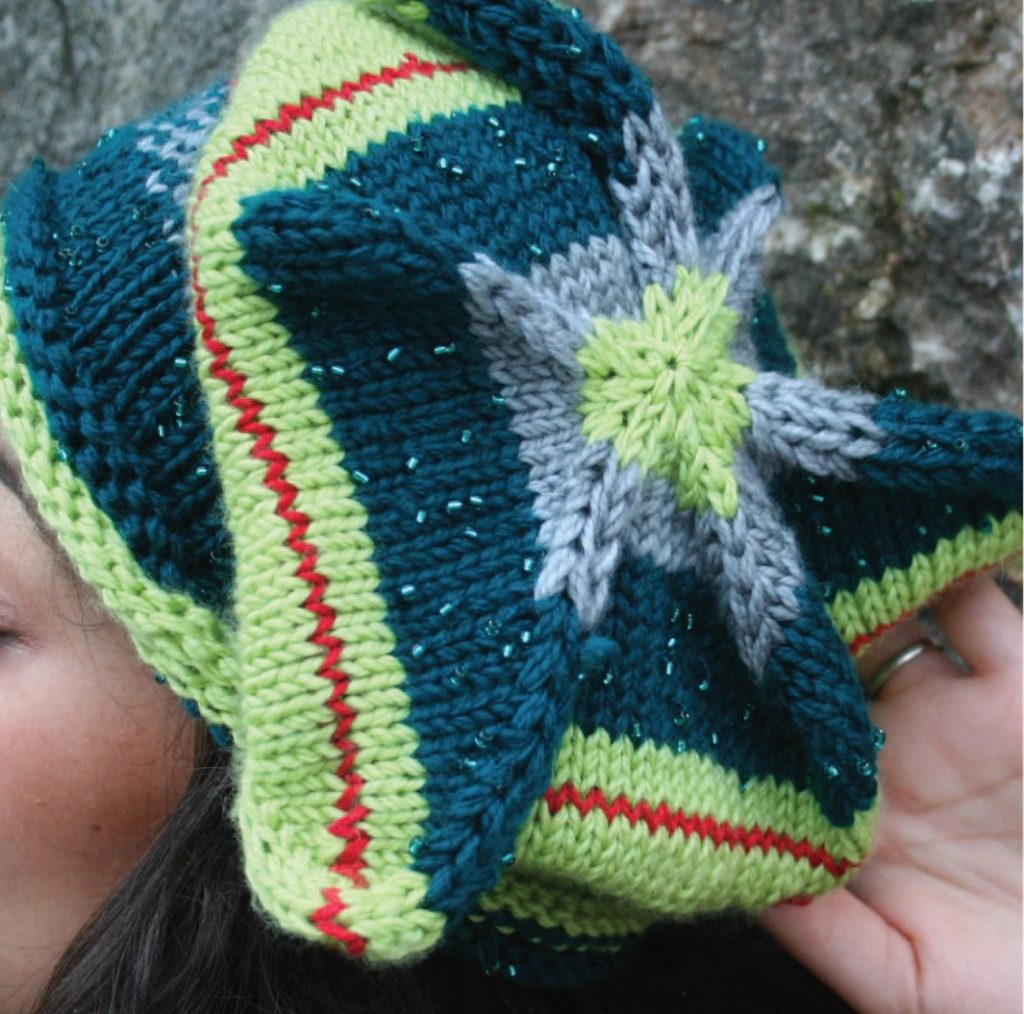 Star Beret Knitting Pattern Make Brim
With double strand of Milan, cast on 72 sts. Join and work brim as follows. Placing marker (pm) at the join. Purl 3 rows with MC. Knit 2 rows MC. Purl 1 row 2 ply CC. Purl 1 row CC.
See Also
Star Beret Knitting Pattern Body Instructions
Knit in st st for 4.5 inches in MC. Knit 24 sts,pm,knit 24,pm,knit to end of rnd,pm. Next round,slip marker,K1,kfbm *knit until 1 st before marker,kfb,sm,Knit 1,kfb,* continue until 17 rounds have been completed.
Decrease round*Knit 1,knit 2 together,knit until 2 sts before marker,knit 2 together,pm* repeat * to end of rounds. Work 6 more decrease roundnds. On next round, decrease before and after each marker. Place an additional marker half way between the 3 original markers. There will be a total of 6 markers. Continue decrease rounds-knit 2 together before each marker and Knit 1,knit 2 together after each marker. Change to dpt needles as needed. Continue in the decrease round until 24 sts remain. Work knit 2 together until 8 stitches remain. Cut tail and secure remaining stitches by pulling tail thru the sts,pulling tight. Secure tail on the wrong side and weave in loose ends.